Have you ever wondered what makes a WordPress website visually engaging, user-friendly, and effective in achieving its goals? Whether you're a business owner looking to revamp your website or a budding web designer, this guide will shine a light on the world of WordPress website design in Mississauga. Let's start our journey by exploring the vibrant digital landscape that is Mississauga's online market.
Decoding Mississauga's Digital Ecosystem
Mississauga, a dynamic city nestled on the shores of Lake Ontario, has an equally vibrant digital ecosystem. With its diverse mix of businesses, Mississauga is home to some of the most innovative WordPress designs you'll come across.
At Affinity Design, we have been a part of this exciting journey, building a multi-brand store that houses multiple collections. These collections include a wide array of brands, which have helped us contribute significantly to the digital narrative of Mississauga.
"In the rapidly evolving digital space, Affinity Design's ethos is about delivering the perfect blend of aesthetics, functionality, and cutting-edge design."
Among our popular collections, one that stands out is our 'Toronto SEO' guide. A comprehensive resource, it will walk you through the labyrinth of search engine optimization, helping you unlock the true potential of your online presence.
The Power of WordPress for Website Design
Why do we and many other web designers favor WordPress? The platform offers immense versatility and adaptability, with an array of plugins and themes that make it a preferred choice for businesses and individuals alike. The ease with which you can achieve complex functionalities or maintain your website's SEO makes WordPress a strong contender in the world of website design.
You can check out some of our creative exploits with WordPress on our 'Website Design' page.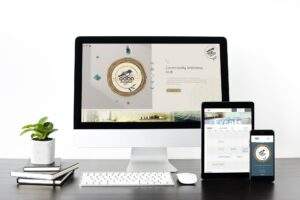 Tips for WordPress Website Design in Mississauga
User-Friendly Navigation: Ensure your website is easy to navigate. This involves creating a well-structured menu, using breadcrumbs, and having a search bar that is easily accessible.
Responsive Design: With mobile devices accounting for approximately half of the web traffic worldwide, it's crucial to ensure your website design is mobile-friendly.
SEO-Optimization: Make sure your website is SEO-friendly. This involves utilizing keywords strategically, optimizing images, and using SEO-friendly URLs among other practices. A handy tool for this is the Google My Business Optimization Checklist.
If you wish to delve deeper into website design or have any questions, do not hesitate to contact us. We believe in nurturing a culture of communication and collaboration at Affinity Design, and we're just a message away!
Stay tuned for the next part of our guide, where we will take you through the technicalities of WordPress website design in Mississauga and show you how to make the most out of your online presence.
Delving Deeper into WordPress Website Design in Mississauga
Now let's go a little deeper in this guide on WordPress website design in Mississauga. This time, we're taking a deeper dive into the toolbox of WordPress: its vast array of plugins and themes that bring versatility and uniqueness to your website.
Harnessing the Power of WordPress Themes and Plugins
The wealth of plugins and themes available in WordPress is truly astounding. This plethora of options empowers you to shape your website just the way you want, whether it's for creating an engaging blog or optimizing your contact page.
"In the expansive universe of WordPress, creativity meets technology to conjure a unique digital masterpiece. Every dream can be actualized with the right themes and plugins."
At Affinity Design, we've harnessed this potential to bring our multi-brand store to life online. Our collections stand as a testament to the adaptability and creative latitude that WordPress provides.
A Glimpse into Our Favourite WordPress Tools
Rank Math: This SEO plugin stands out with its ease of use and depth of features. It not only assists with on-page SEO but also helps you manage metadata and build a robust internal link structure for improved site navigation.
WP Rocket: Site performance is paramount for a good user experience. WP Rocket is a powerful caching plugin that helps improve website load speed, thereby enhancing your visitors' experience and boosting your SEO.
Elementor: A versatile page builder that allows you to design your website with a simple drag-and-drop interface. It's a favourite among web designers for its ease of use and the degree of customization it offers.
SEO: The Cornerstone of WordPress Website Design
Search engine optimization (SEO) is a crucial part of website design. As explained in our comprehensive Toronto SEO guide, effective SEO can significantly boost your website's visibility and drive more organic traffic.
WordPress excels in this aspect with its inherently SEO-friendly nature, and this is further strengthened with plugins like Rank Math.
However, let's not forget that effective SEO is not just about technical adjustments. Quality, engaging content that resonates with your audience is equally crucial. Check out our blog posts for a taste of content that hits the mark.
Prioritizing Performance
Lastly, a great WordPress website is not just about appealing design and effective SEO. It's also about optimal performance. Slow-loading pages can deter visitors and impact your website's SEO. Hence, tools like WP Rocket become indispensable in improving site load speed and overall performance.
In the next part of this guide, we'll further explore the role of content in website design. We'll share tips on creating content that not only ranks well in search engines but also captivates your audience. Stay tuned!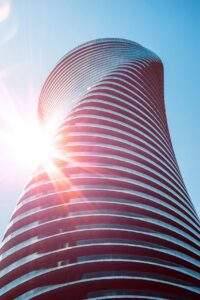 The Role of Engaging Content in WordPress Website Design in Mississauga
So far, we've touched on the technical aspects of WordPress, and now it's time to turn our attention towards a critical element of any website: its content.
Crafting Compelling Content: The Heart of Your Website
Despite all the technical finesse and aesthetic appeal, your website will fall flat without engaging, meaningful content. It's your content that communicates with your visitors, builds relationships, and drives conversions.
"A beautifully crafted website without engaging content is like a book with a stunning cover but empty pages."
At Affinity Design, we hold content in high esteem. Our collections reflect the power of well-curated content that not only speaks to the audience but also adds value to their lives.
Creating Content That Resonates
Understand Your Audience: Knowing who your audience is and what they want is the first step towards creating content that resonates with them. Conduct audience research and develop user personas to guide your content creation efforts.
Optimize for Search: As highlighted in our detailed Toronto SEO guide, SEO is crucial for getting your content seen by your target audience. Use tools like Rank Math to help you optimize your content for search.
Quality Over Quantity: Don't get caught up in the rush to produce more content. Instead, focus on producing high-quality, value-driven content that your audience will appreciate and share.
Use Media Wisely: A well-placed image or video can significantly enhance your content. Use the Elementor plugin to seamlessly integrate media into your WordPress site.
Showcasing Your Content with WordPress
Once you've created your content, it's time to showcase it to the world. Whether you're sharing the latest updates from your multi-brand store or posting insightful blog entries, WordPress offers a plethora of options for content display.
For instance, the blog section on our website is a testament to WordPress's capability to elegantly present content. Check out our blog posts to get a taste of how engaging content can look on a well-designed WordPress website.
Engage Your Audience
Lastly, don't forget to give your audience a chance to interact with your content. Comments, likes, shares, or even a simple contact form can help your audience connect with your brand on a deeper level.
Next, in the final part of our guide, we'll be discussing the importance of maintaining and updating your WordPress website. So, stay tuned!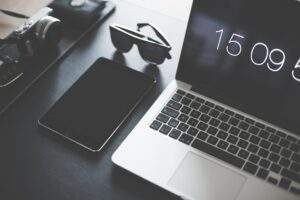 Maintaining and Updating: The Final Chapter in WordPress Website Design in Mississauga
Welcome to the last part of our comprehensive guide to WordPress website design in Mississauga. You've designed your site, optimized it for SEO, and filled it with engaging content. But remember, the journey doesn't end there. Regular maintenance and updates are just as critical to your website's success.
The Importance of Website Maintenance and Updates
Keeping your website updated and well-maintained is essential for several reasons:
"An outdated or malfunctioning website is akin to a brick-and-mortar store with a broken sign or cluttered aisles. It detracts visitors and erodes trust."
At Affinity Design, we recognize the value of continuous improvement. Our collections and blog posts are regularly updated to keep them fresh, engaging, and relevant.
Key Areas of WordPress Maintenance
Updates: WordPress, along with its plugins and themes, often releases updates. These may include security patches, bug fixes, or new features. Keeping your WordPress components up-to-date is crucial for security and functionality.
Backups: Regular backups of your website are essential. Should anything go wrong, a backup allows you to restore your website to a previous state.
Performance Checks: Use tools like WP Rocket to monitor your website's speed and optimize its performance.
SEO Audits: Regularly assess your website's SEO health using tools like Rank Math to ensure your site is still performing well in search engine results.
Making Website Maintenance Simpler with WordPress
The beauty of WordPress lies not only in its design flexibility but also in its easy maintenance. With plugins like WP Rocket and Rank Math, maintaining and optimizing your website becomes a much more manageable task.
However, it's essential to remember that maintenance doesn't just involve technical aspects. Your content, too, needs regular updating. Are your blog posts still relevant? Could your product descriptions use a refresh? Keeping your content up-to-date ensures it continues to engage your audience and meet their needs.
Keeping the Conversation Going
Lastly, don't forget that a website is a channel of communication with your audience. Provide them with ways to connect and engage with you, whether through comments on your blog posts or via your contact us page.
We hope this guide has provided you with a comprehensive understanding of WordPress website design in Mississauga. Remember, creating a great website is a journey, and every journey begins with a single step. So, start designing, and see where your creativity takes you!